If you are looking to learn how to evict your tenant in North Carolina, then you have come to the right place. Evicting tenants can be a major pain-in-the-butt, especially if you've never been through one before or if you're using the wrong strategies. Whether you've evicted a tenant before in NC and just want to learn the current best eviction practices or you need to start your first one, I will teach you the eviction strategies and techniques that I have developed to maximize your chances of eviction success.
 My Name is John Lasater, and I Want to Teach You How to Evict Your Tenant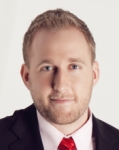 I am a landlord in North Carolina who has evicted scores of tenants over the years. After making a LOT of errors and mistakes in my evictions in the past, I have now settled into a few very easy, but effective eviction strategies. Learn from my mistakes and now, from my successes. After developing my current best-practice strategies for evicting tenants, I have enjoyed a 97% win-rate! If you're interested in learning the absolute latest and best techniques (and also want to learn the North Carolina eviction system), then I recommend you continue reading and exploring this site.
How to Evict a Tenant in North Carolina
Every state has a different process for legal summary ejectment (eviction) of a tenant. In North Carolina, the normal eviction process is as follows:
1. The tenant breaches the Lease.
2. You give notice of the breach to the tenant, demanding they vacate the property or you'll evict them.
3. Assuming the tenant doesn't actually leave, you then file the appropriate eviction forms at the Small Claims Desk of your County Courthouse.
4. At your trial a few weeks later, both you and the tenant will present evidence and witnesses relevant to your Complaint after which the Magistrate will make a decision either for or against you.
5. The tenant has 10 days from the date of the eviction judgment to appeal the Magistrate's decision. If you lose, you also have 10 days to appeal.
6. As long as the tenant doesn't appeal their eviction, you can have the Sheriff perform a lockout which will take place about 10 days after you file the paperwork.
7. If the tenant leaves anything behind, they have 10 days from their eviction lockout to retrieve their belongings during normal business hours. If the tenant fails to retrieve their property, you can now sell or discard them as you see fit.
8. Barring any unusual or unforeseen circumstances, the unit is now yours again and you are finished with your North Carolina eviction.
This eviction process usually takes 6-8 weeks in North Carolina and costs around $150-250 in court costs. There is obviously a lot more to it, which is why I am glad you are educating yourself.
After reading and applying what I learned, I chose the best method, prepared all my documentation, filed the papers, showed up in court, and after a short wait, won my house back! I can't thank you enough for your help.
– Debbie H.  |  Charlotte, NC
Can I Evict a Tenant Myself?
If you're a new landlord, you're probably a little overwhelmed with everything you have to deal with: finding a tenant, screening the tenant (hopefully!), collecting rent, maintenance issues, and so on. And now the tenant has stopped paying you or is causing trouble and needs to be evicted.
You may have considered hiring an attorney ($250 an hour or so), but after finding out that they will usually have to spend several hours on your case, you consider evicting your tenant yourself. So can you evict a tenant in North Carolina without an attorney?
As someone who has been through scores of evictions without an attorney, the answer is categorically YES!
The eviction process is relatively simple, but there are many, many ways to make mistakes. You should really consider getting trained before spending money on court costs. Your goal should be to learn everything you can before you spend any money on court costs. Again, you can do this yourself; just make sure to do your research first.
Learn to Evict Tenants Yourself
Immerse Yourself in Eviction Knowledge
If you are serious about evicting your tenant successfully, then you need to educate yourself. Going through an eviction when you don't know what you're doing can easily become a costly and painful affair. If you lose, you will have to re-file the eviction papers at a cost of around $150 and you often will not be able to evict your tenant for the same reasons as before – you'll need to wait for a new breach of the lease to re-file.
I strongly recommend doing the proper groundwork first before going out and spending big money on court costs.
I Think I Might Need Help with My Eviction
To learn the intimate details and current best eviction strategies for achieving a 97% eviction win-rate, I strongly recommend reading my new book "The North Carolina Eviction Handbook." In this attorney-reviewed book, I cover every step of the North Carolina eviction process to give you the knowledge and confidence you need to succeed in your eviction action.
Good luck out there!
Hey John. Got your e-mail. Just letting you know that we did end up winning the appeal. I have no idea what I would have done without your guide. I really appreciate all the help sir. Thanks.
– Austin R. from High Point